KAIA Receives 2021 Excellence in Insurance Education Award
July 7, 2021 - Topeka, Kansas - The Kanas Association of Insurance Agents (KAIA) has been announced as a 2021 Excellence in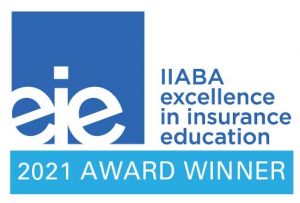 Insurance Education Award recipient.
The Excellence in Insurance Education (EIE) award began in 2010 to recognize state association education department staff for their individual efforts to educate and serve their members and strengthen the future of the independent agency community.
KAIA was first submitted for the EIE award in 2011. It earned the Gold level in both 2011 and 2012. Beginning in 2013, KAIA earned the Diamond level nine years in a row.
Big "I" will be recognizing the accomplishment at the Education Convocation during the 2021 Big "I" Fall Leadership Conference, Sept. 29, 2021. To register for the conference visit www.independentagent.com/Events/FallLeadership/
To learn more about KAIA's educational offerings, visit www.kaia.com/education.
- ## -