Being a committee member provides you the opportunity to drive industry thought leadership. To join a KAIA Committee, please contact Joan Sutton.
Email: joan@kaia.com or call: (800) 229-7048 ext. 303.
Serves as a member resource that monitors all issues relating to insurance technical matters in Kansas and on a national level. May provide representation for KAIA members at public hearings on insurance to advocate the official position taken by the Board of Directors.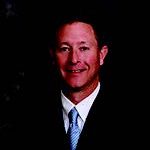 Chair: Dave Vogel
ProValue Insurance
Hutchinson, KS
dvogel@provalueins.com
Committee members:
Kent Anthony, First Group Insurance
Maria Dressman, Elliott Insurance Group
Lynn Miller, Accident Fund
Jack Radar, Farmers Alliance Insurance Companies
Richard Sanders, Sanders Agency, Inc.
Wally Wilson, Ryan Insurance, LLC
Beth Smoller, Agency Services Corporation of Kansas
Joan Sutton, Kansas Assn. of Insurance Agents
Creates strategies to assist KAIA staff in growing membership, retaining members and increasing association engagement among agency members.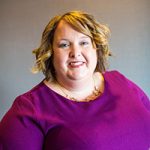 Chair: Jo Erin Stuteville
Elliott Insurance Group
Spring Hill, KS
joerin@elliottinsurancegroup.com
Committee members:
Chris Bohrer, Wood-Dulohery Insurance, Inc.
Ron Bolz, Bolz Insurance
Jonee Crump, Smart Insurance Services
Lyle Davidson, The Davidson Agency
Skylin Day, TWI Insurance Services, Inc
Dan Murray, Goodman Gravley Insurance
Christine Teagarden, Teagarden Ins Group
Joan Sutton, Kansas Assn. of Insurance Agents
Agency Management & Technology
Monitors industry developments in technology and recommends new products and procedures that may help agency members improve operating efficiency and customer service.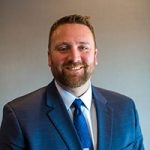 Chair: Lucas M. Raleigh
Raleigh Insurance Agency, Inc.
Little River, KS
lucas@raleighinsurance.biz
Committee members:
Scott Koepplin, KFSA Insurance, LLC
Patrick Martin, Martin Insurance Group
Brad Miller, Farmers Alliance Insurance Cos.
Scott Stuckey, Cardinal Insurance Co., Inc.
Rob Wilson, Kellerman Insurance, Inc.
Emily Wood, Wood-Dulohery Insurance, Inc.
Beth Smoller, Agency Services Corporation of Kansas
Joan Sutton, Kansas Assn. of Insurance Agents
Empowers young insurance professionals to be leaders by providing opportunities for personal development, building lasting relationships and gaining valuable industry experience. Expands young agents' industry knowledge and enhances their skills to help their agencies evolve and grow.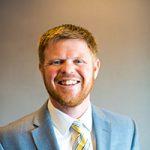 Chair: Josh Goodman
Haas & Wilkerson
Fairway, KS
josh.goodman@hwins.com
Committee members:
Brock Elliott, Elliott Insurance
Casey Hart, Risk Innovations
Bryce Hundley, Hundley Insurance Services, LLC
Lindsy Martin, Smart Insurance
Ashley Mitchell, EMC Insurance Companies
Chris Peterson, Chris-Leef General Agency
Zach Renn, Stephens Chapin
Monitors current state legislative, regulatory, and political activity proposals for the association and proactively explores legislation that provides a more favorable insurance marketplace for agents and the insurance buying public. Makes recommendations regarding the association's support or opposition to specific legislative proposals at both the state and national levels.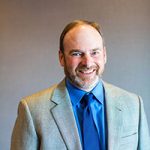 Chair: Kevin Campbell
United Agency, LLC
Arkansas City, KS
kcampbell@unitedagencyks.com
Brock Elliott
Vice Chairperson
Tom Bryon
Rick Elliott
Bob Fee
Drew Johnson
Will Larson
William Lessen
Michael Lesser
Mark Lowry
Marshall Madill
David Miller
Ryan Murry
Robert Richey
SueAnn Schultz
Al Shank, Jr.
Scott Strong
Scott Stuckey
Tim Tyner
Kristy Wilson
Dave Hulcher, KAIA
Beth Smoller, KAIA/ASCK
Agent & Company Relations
Works with companies to promote opportunities to engage more deeply with the association. Oversees and grows the Industry Partner program by creating greater awareness of the benefits provided and making direct contact with carriers. Provides a vehicle for discussion of potential issues and solutions for enhancing business practices.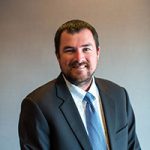 Chair: Austin Renn
Renn & Company
Wellington, KS
austin@rennandcompany.com
Committee members:
Doug Buckles, Newkirk, Dennis & Buckles, Inc.
Rick Elliott, Elliott Insurance Inc.
Jordan Fee, Fee Insurance Group, Inc.
Doug Hamilton, Kansas Builders Insurance Group
Ben Hickey, TRUSS
Davie Holt, Imperial PFS
Ashley Mitchell, EMC Insurance Companies
David Sanders, IMA, Inc
Craig Seiler, Creative Planning Property & Casualty
Joan Sutton, Kansas Assn. of Insurance Agents
Develops and implements a strategy for professional development and networking of members through KAIA's education and conference offerings. Provides suggestions for relevant, timely subject matter of interest to KAIA members, including recommendations for instructors/ speakers for education courses and programs. Provides input and recommendations regarding logistics (location, agenda, and speakers) and content for KAIA events.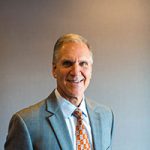 Chair: Kevin J. O'Brien
The Reilly Company
Overland Park, KS
kevin.obrien@reillyinsurance.com
Committee members:
Kent Anthony, First Group Insurance, Inc.
Stacey Donnelley, ICI (Insurance Center, Inc.)
Cindy Hower, Kellerman Insurance, Inc.
Mellisa Miller, Fee Insurance Group, Inc.
Molly Reilly, The Davidson Agency, Inc
Teri Russell, Farmers Alliance Insurance Companies
Cristi Werth, TWI Insurance Services, Inc
Karlyn Judd, Kansas Assn. of Insurance Agents