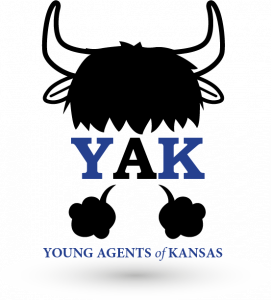 The Young Agents of Kansas (YAK) is designed to help new producers learn more about the insurance business, gain confidence, share ideas, and build a network of support within the industry.
The group regularly plans social activities and serves as a touch-point for young agents at KAIA conferences and events in order to help new attendees get to know each other.
To be the source where every young insurance professional turns to in accelerating the curve to success in the insurance industry.
To empower young insurance professionals to be leaders by providing opportunities for personal development, building lasting relationships and gaining valuable industry experience. Through engaging in activities and projects, members will expand their industry knowledge and enhance their skills propelling their agencies to evolve and grow.
Ready to join?
It's only $50 to join KAIA's Young Agents!