Want to make a difference in your professional community? Volunteer!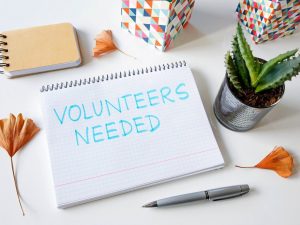 KAIA has several committees that need volunteer members. Each of these groups has its own objective and serves a different purpose for the association.
Volunteering for KAIA is more than just a good judgment call. Serving on a committee for your association may be one of the most rewarding and valuable decisions you'll ever make.
Here's why.
When you join a committee or board, you were likely selected because you have a background or skill set that is needed. That, however, doesn't always mean that you'll be forced to engage in activities that you find yourself doing at your day job. You will have the opportunity to select the committees and activities that you want to dedicate your time to, allowing you to develop new skills and utilize other talents you have.
Volunteering allows you to interact with individuals who likely aren't in your current professional network. Assuming where you choose to serve has a diverse array of professional backgrounds, you will have the opportunity to meet new people (other volunteers and their network as you interact with them at events). By expanding your network in this way, you'll discover that you have access to mentors and professional opportunities you otherwise wouldn't.
Volunteering allows you to experience, first-hand, KAIA's operations at a high level. Whether or not you strive to be a leader of an organization, learning about and making decisions on governance, financial/accounting, marketing, and legal issues is not something that most of us have the responsibility of doing – or opportunity to do – at our places of employment. It's an experience that will truly develop your leadership skills and provide you with the exposure that you wouldn't necessarily gain in your career.
Are you ready to be a champion?
We can't wait for you to share your skills and talents as a KAIA Committee Member. Just click the button below to tell us you want to learn more and we'll be in touch!
Did You Know?
According to Board Source, less than 2% of board members are under 30 years old. In contrast, 57% of board members are 50 and over.