Vertafore – Integrated Solutions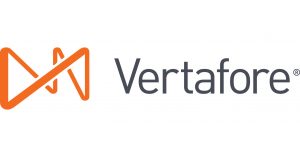 Vertafore and KAIA have partnered together to bring you special discounted pricing on Vertafore's most popular agency management systems and their PL Rating product which integrates seamlessly to provide independent agencies with the capability for real-time comparative rating.
AMS360 Online Core
PL Rating
Client Portal
---
25% off list price for each solution
30% off Professional Services
---
25% off list price for each solution
30% off Professional Services
---
10% off list price (1-year term)
20% off list price (3-year term)
30% off list price (5-year term)
Members MUST request the discount for the relevant product bundle prior to signing an Order for the same.
AMS360
The management solution for our core business functions
Vertafore's flagship agency management system. Do you need seamlessly integrated and comprehensive accounting capabilities? What about flexible and complete reporting? Are you planning to do a lot of complex commercial lines? AMS360 is the best management system solution for rapidly growing agencies.
QQCatalyst
The management system built with the independent agent in mind
QQCatalyst is an agency management system that provides operational, marketing, and sales pipeline management tools. It enables agencies to strengthen customer relationships and ensure effective business management, so they can focus on growing their book of business.
Contact your account representative!