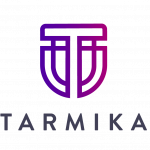 Tarmika is a single-entry solution designed to streamline the quoting process.
Tarmika's solution utilizes application programming interface (API) integrations with top carriers from across the country to seamlessly return multiple quotes through a single entry. Their technology enables insurers to expand distribution channels, gain new business and provide enhanced customer experience by securely transmitting their data and services.
Webinar Recording: Introducing Tarmika
Miss our introduction of Tarmika? That's ok!
Watch the recording and
download the slides
to learn more about Tarmika's commercial lines rating platform and the member discounted pricing.
Data entry is a problem that has plagued insurance agencies for years. With streamlined underwriting questions, extensive NAICS mapping, and various API integrations, Tarmika Bridge allows you to receive multiple quotes in a matter of minutes.
KAIA members will be able to purchase the solution at a reduced rate of $225/month with access for up to 5 users. Additional users would be charged at a rate of $25/month.
Create an additional distribution channel for independent agent carriers
Participate in the insurtech space without having to create new processes or over-spend allocated funds
See increased visibility and exposure to classes of business that have previously been difficult to attain
For more information and to schedule a demo: