Plan for the Future of Your Agency Series
We invite KAIA members to join us for an agency management series focused on planning for the future of your agency. The series is presented by Carey Wallace with Agency Focus, LLC., who has consulted with hundreds of agencies and is passionate about helping independent agents grow and thrive in the changing insurance marketplace. Members will walk away with a foundation for understanding agency valuations and recommendations to manage and enhance agency operations. We encourage you and your staff to take advantage of these valuable sessions.
As an additional membership benefit, you can set up a FREE 30-minute consultative session with Agency Focus.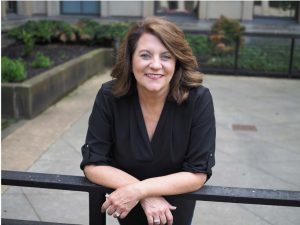 Presented by Carey Wallace
Over the past 14 years, Carey Wallace has worked with hundreds of agencies to help them understand their agency's value and turn that knowledge into an actionable plan for their agency's future. Carey is a Certified Exit Planning Advisor (CEPA) and provides a variety of consulting services through the com­pany she founded, Agency Focus, LLC.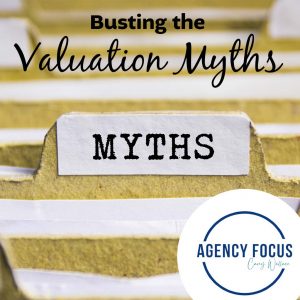 SESSION 1: BUSTING THE MYTHS ON AGENCY VALUATION
Date: October 25, 2022
Location: Webinar
Time: 10:00 AM - 11:00 AM
Registration Fee: $0.00 Member, $50.00 Non-Member
How much is your agency worth? We frequently hear answers like "a multiple of my revenue", "my friend's agency is like mine and it's worth X so mine is too", "I don't need to know right now, I'm not ready to sell", and more. In reality, the answer is much more complicated – and much more vital to know. This seminar will help you understand what really drives value, Revenue versus EBITDA, why you should always know your agency's value, and how you can work to increase it.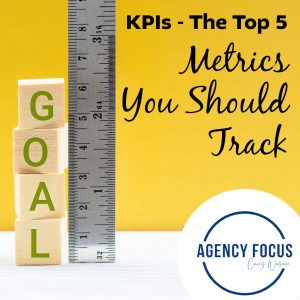 SESSION 2: KPIs: METRICS EVERY AGENCY OWNER SHOULD KNOW
Date: December 6, 2022
Location: Webinar
Time: 10:00 AM - 11:00 AM
Registration Fee: $0.00 Member, $50.00 Non-Member
What is a "Key Performance Indicator (KPI)"? Why should you care as an agency owner? The metrics you use to measure your agency are critical ways to tell if your business is improving or declining, and at what rate. This seminar will help you understand how evaluating your Total Book, Retention, Staff Performance, and Financials can help you make more informed decisions on how to grow your agency.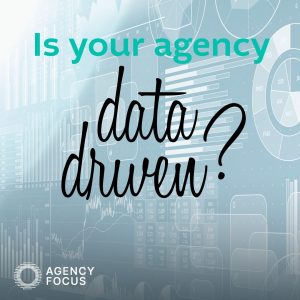 SESSION 3: THE DATA-DRIVEN AGENCY
Date: February 6, 2023
Location: Wichita, KS (2023 Annual Convention)
Time: 8:30 AM - 11:30 AM
Registration Fee: Subject to Annual Convention Pricing
There is no question that change is happening at record pace, what are you doing to evolve and change with it as an organization? We will explore how other industries as well as some agencies have evolved given the rapid change we face in all aspects of our lives.  Customers, carriers and our staff all have different expectations, and our organization need to continue to evolve to meet and exceed those expectations.
Data, technology and relationships are the key to the agencies of today and tomorrow!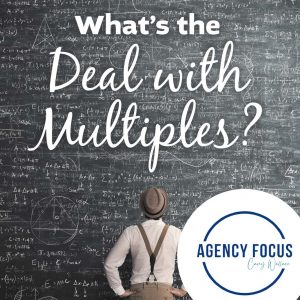 SESSION 4: WHAT'S THE DEAL WITH MULTIPLES?
Date: KAIA Legislative Day, March 8, 2023
Location: In-Person
Time: 12:45 PM
Registration Fee: Subject to Leg Day Pricing
What are the trends we are seeing in regards to multiples on agency acquisitions? How does this impact the industry and the value of your agency? This seminar will help you understand those trends and impacts, and how you can plan for them with the appropriate expectations, understanding of mul­tiples, the benchmarks to know, and insights from fair market value. We'll also discuss internal versus external sales and how they should impact your planning.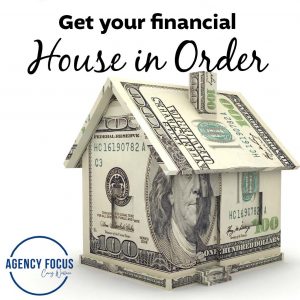 SESSION 5: GET YOUR FINANCIAL HOUSE IN ORDER
Date: April 11, 2023
Location: Webinar
Time: 10:00 AM - 11:00 AM
Registration Fee: $0.00 Member, $50.00 Non-Member
Sometimes financial planning at an agency takes a backburner to the day-to-day work of selling, servic­ing, and assisting client accounts. However, understanding your financials is a critical component of not only your strategic plan, but also your operational success. Where are you spending too much money? Too much time? Where are your team members exceling in areas with strong margins? Where do they need to improve? In this webinar, we'll discuss how to analyze, understand, and improve your agency's financial situation and planning.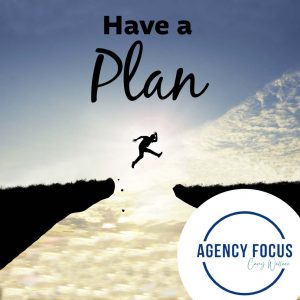 SESSION 6: HAVE A PLAN – PERPETUATING YOUR AGENCY
Date: President's Classic, May 1, 2023
Location: Hybrid (In-Person & Online)
Time: 1:00 PM - 4:00 PM
Registration Fee: $0.00 Member, $50.00 Non-Member
Whether you're actively planning for your transition to retirement, or you're not ready to sell or per­petuate – you still need a plan. We live in an unpredictable world, and sometimes change happens when we least expect it. Planning ahead for your agency's future is critical, and it's never too early to start. This seminar will help you understand what a perpetuation plan really looks like, the core princi­ples of a complete plan, where to start, and what you need to determine value and price.