Key Considerations for Re-opening Your Agency
Join us on Wednesday, May 6 at 9:30 a.m. for a webinar to learn more about the key considerations for safely re-opening your agency. We will be joined by John and Kristina Dietrick from the Law Offices of John R. Dietrick, P.A. and HR Partners to answer your questions about how to safely, effectively, and legally transition your agency.
Here are some of the topics that will be covered:
Transitioning back to the workplace considering national, state, and local orders.
How the Families First Coronavirus Response Act impacts agencies, including:

Work from home issues and childcare
Proper leave documentation
Navigating the small business exemption

Best practices for engaging with employees during return.

Downsizing and rehiring – legally
Employees that refuse to come back
Dealing with COVID-19 fears vs. facts
If you have specific questions that you'd like covered, please email them in advance to dave@kaia.com.  Not only will this webinar help you re-open your agency but it will prove helpful in assisting with questions from customers about their operations.
More about our presenters: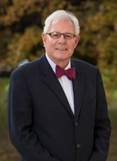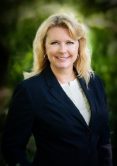 John R. Dietrick.  John received his Bachelor of Arts from Washburn University and Juris Doctorate from Washburn University School of Law. He also received his Master of Public Administration from the University of Kansas. John has extensive corporate, insurance, employment, and labor law experience spanning 35 years, and offers legal services through The Law Offices of John R. Dietrick, P.A. John is admitted to practice law in Kansas and Louisiana and is a member of the U.S. Supreme Court, American Bar, Kansas Bar, and the Louisiana State Bar Associations. John is also a veteran who served two tours in Vietnam as a helicopter pilot.
Kristina Dietrick, PHR, SHRM-CP, President, and Owner. Kristina has over 25 years of experience in Human Resources, and prior to acquiring HR Partners, she held several executive-level Human Resources positions in the agricultural, behavioral health, and health care industries. At HR Partners, Kristina provides Human Resources support and solutions to a variety of businesses, professions, organizations, and municipalities throughout the Midwest and is often invited to address large corporate conventions on Human Resources issues throughout the United States. Kristina received her Bachelor of Arts from Washburn University and holds the Professional in Human Resources (PHR) designation. Kristina also holds the Society for Human Resource Management Certified Professional (SHRM-CP) designation.